Fencing Fall - Varsity
On Guard High School Fencing League Meet
Subscribe to Alerts
Riverside Military Academy
Riverside Military Academy
Gainesville, GA
The On Guard High School Fencing League resumed this weekend after a January hiatus, and Baylor once again rolled through the competition at snowy Riverside Military Academy in Gainesville, Ga. Creighton Arrington (men's foil) and Jazmin Perkins (ladies' foil) kept their undefeated season records in tact.
The Raiders took 10 of 16 podium spots in four events, guaranteeing the season team championships in three of those competitions and taking a solid grasp on the fourth, with the finals to be played out next month.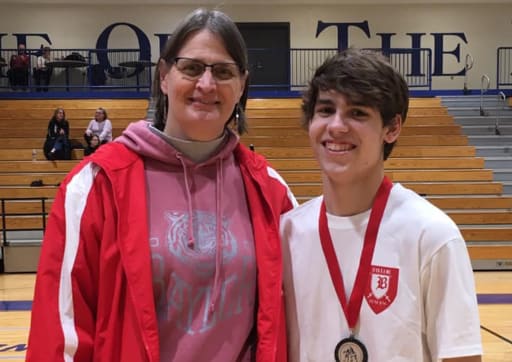 The men's epee squad started things off with an outstanding show, led by Kistler Hampton in a second-place finish. Close behind were Creighton Arrington in sixth, and Matthew An in ninth. Also for Baylor were Alexander Yu - 12th, Chris Yang - 24th, and Allen Yan - 25th.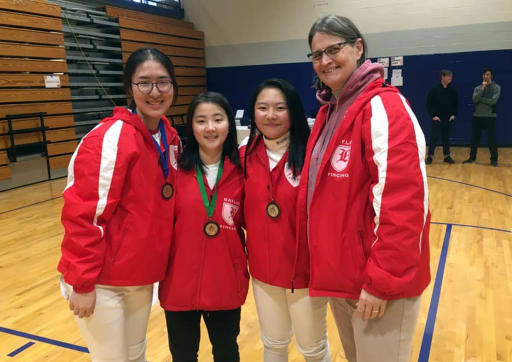 The ladies' epee then began a dominating run that would continue the rest of the weekend, taking three of the top four spots. Eva Liu took first, Tina Zheng was second, and Mary Ma was third; Jazmin Perkins finished fifth, Catherine Campbell eighth, Maddie Kim ninth, Candice Xie 10th, and Selina Huang 11th.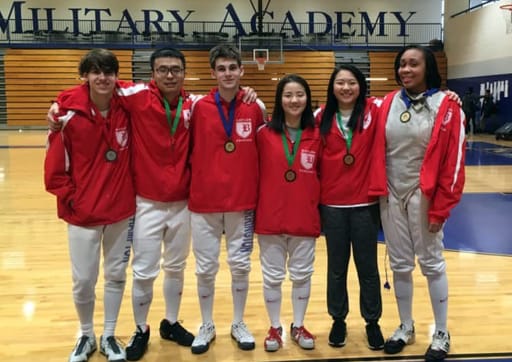 The men's foil kept things going with another top three - Creighton Arrington was first, Kistler Hampton second, and Alexander Yu took third. Matthew An finished fifth, Chris Yang sixth, and Allen Yan was 10th.
In ladies' foil, Baylor closed the book winning three of the top four spots - Jazmin Perkins finished first while Mary Ma and Tina Zheng tied for third. Candice Xie took fifth, Eva Liu sixth, Alice Fang seventh, Maddie Kim eighth, Catherine Campbell was ninth, and Selina Huang 13th.
The OGHSFL season concludes 21-22 March, hosted by Brookwood High School.