Fencing Fall - Varsity
On Guard High School Fencing League Meet
Subscribe to Alerts
Riverside Military Academy
Riverside Military Academy
Gainesville, GA
Baylor's fencing team tightened its grip on the On Guard High School Fencing League titles at Riverside Military Academy in Gainesville, Ga. this weekend. In four competitions, the Raiders took ten of 16 podium spots, and as a result have all but guaranteed the season team championships in three of those divisions.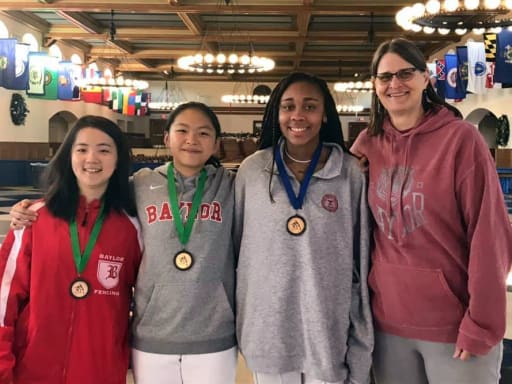 Jazmin Perkins remained undefeated in the ladies' foil competition, finishing with another first place medal, while Mary Ma and Tina Zheng tied for third. Other finishers for Baylor were Maddie Kim (6th), Candice Xie (7th), Eva Liu (11th), Alice Fang (13th), Catherine Campbell (15th), and Selina Huang (16th).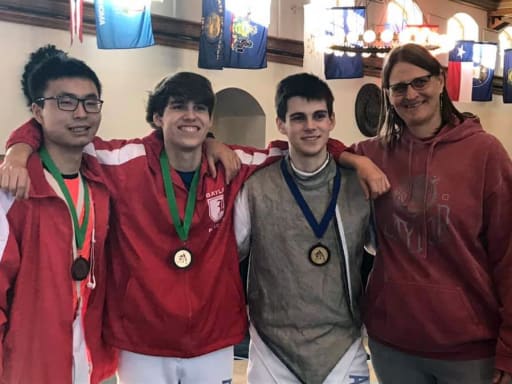 In men's foil, Creighton Arrington continued his undefeated season, finishing first ahead of Kistler Hampton and Alexander Yu in a tie for third place. Chris Yang was fifth and Matthew An finished seventh.
The ladies' epee was also dominated by Baylor fencers with Perkins in second and Xie and Zheng tied for third. Kim was sixth, Ma was seventh, Campbell was ninth, Fang was tenth, and Huang finished 11th.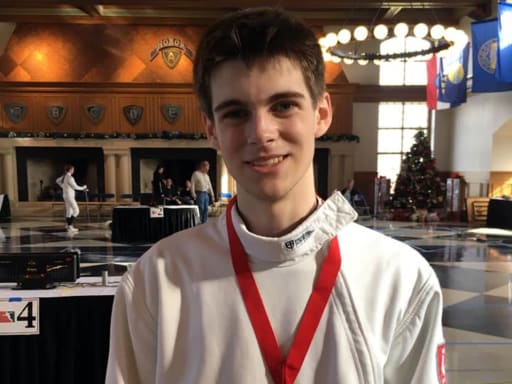 The Baylor men gave another great performance in the epee event with Arrington finishing second. Yu finished in fifth place, Hampton was eighth, Allen Yan was 19th, Rex Zhu 24th, and Yang finished in 28th place.
The OGHSFL breaks for Christmas before resuming in February.