Golf - Varsity
Subscribe to Alerts
Willow Brook
The Baylor girls' golf team finished second at the state championships Tuesday, posting an aggregate team score of 309, 21 strokes over par and quite a distance behind champion St. Agnes at 2-under 286. Ensworth was third at 315. Click here for the team leaderboard.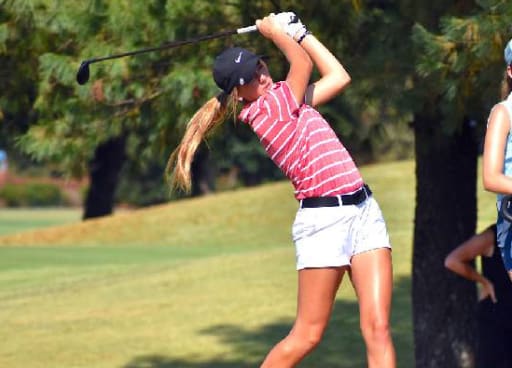 Baylor sophomore Kyndall Shamblin finished third individually for the third straight year. She posted two rounds of 74 for a 148 total, four over par, rolling in an 80-foot birdie putt on the 16th hole in round two. She also made 23 pars, tying for the most pars in the tourney. Senior Preslee Yoder tied for ninth with two rounds of 81 and a 162 total and junior Stephanie Xian was 11th, shooting 85 and 80 for a 165 total.
"I played against a lot of great golfers here this week," Shamblin told the Chattanooga Times Free Press. "I feel like I am getting there, too. I have gained some length and I know I can grow a lot more. My putting still needs some work, but it was nice to hit that super long birdie putt. That fired me up."
---
The Baylor boys were 19 strokes better from round one to round two, but still finished tied with McCallie for third place. Both teams posted aggregate team scores of 599, 23 over par. Ensworth was the champion at 578 and Montgomery Bell Academy was runner-up at 580. The Raiders and the Tornado have now tied four times in five shared events this season. Click here for the team leaderboard.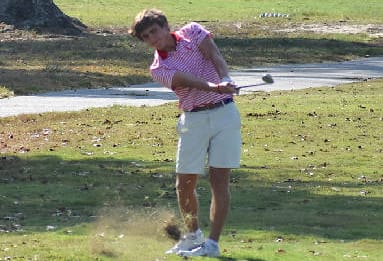 Sheldon McKnight, also a sophomore, chipped in for an eagle (his second of the tournament) on the seventh hole to help finish in a tie for third place individually. He posted rounds of 72 and 70 for a two-under total of 142. Senior Demi di Matteo tied for eight with a 74-72-146 performance, senior Nathan Webb had rounds of 81 and 73 for a 154 total, and sophomore Brett Cooper added a 163 with rounds of 82 and 81. Dalton Chuba and Matthew Tanrudee played one round each with scores that did not count.
McKnight's two eagles led the tourney but the feat was equaled by di Matteo and Chuba. His chip-in on Tuesday was a highlight of his season. "Demi looked at me and said, 'You need to make birdie here,'" McKnight told the Times Free Press. "The next shot I just chipped it in. The three senior starters on this team taught me a lot this year about loyalty, brotherhood and how to be a good teammate. I am thankful for them and was glad to come up big in that moment."
Di Matteo also spoke of the team spirit among the Raiders. "We fought for each other and it's been a fun ride," di Matteo told the Times Free Press. "We wanted to repeat (Baylor was state champion last year), but we cheered for each other even when things didn't go well to start. Golf is a brotherhood and we stuck together."