Golf - Varsity
Subscribe to Alerts
Bear Trace
It was all Baylor at the region golf championships at Bear Trace Monday as both boys' and girls' teams won championships, paced by individual champions Brett Cooper and Kyndall Shamblin.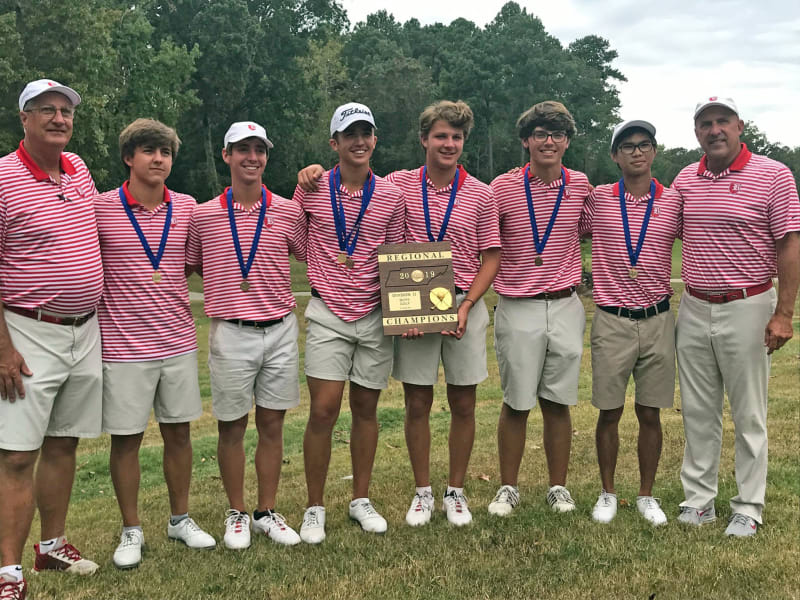 Cooper, a sophomore, fired a 3-under 69 to lead Baylor's total of 291, just three over par for the team. That beat McCallie's 295 by four shots, Knox Catholic had a 340 total, and Chattanooga Christian posted a 381. Also for Baylor, Demi di Matteo added a 73, Sheldon McKnight had a 74, and Nathan Webb shot 75. Matt Tanrudee had an 81 which was not counted.
The Baylor girls, led by sophomore champ Shamblin's 75, played what coach Gary Partrick called "their most complete round of the year," posting a team total of 152, six better than Knox Catholic's 158. Chattanooga Christian was third at 187 and GPS had a 189. Stephanie Xian added a 77 for Baylor and Preslee Yoder had a 79, which did not figure into the team scoring.