Golf - Varsity
Subscribe to Alerts
Bear Trace
Kyndall Shamblin shot a round of 73 to win the individual crown and lead the Baylor girls to the team title at the City Prep golf championship at Bear Trace Wednesday. The Raiders, with an 80 from Preslee Yoder who tied for runner-up, finished at 153. Sale Creek was a distant second at 167 and Soddy Daisy was third at 175.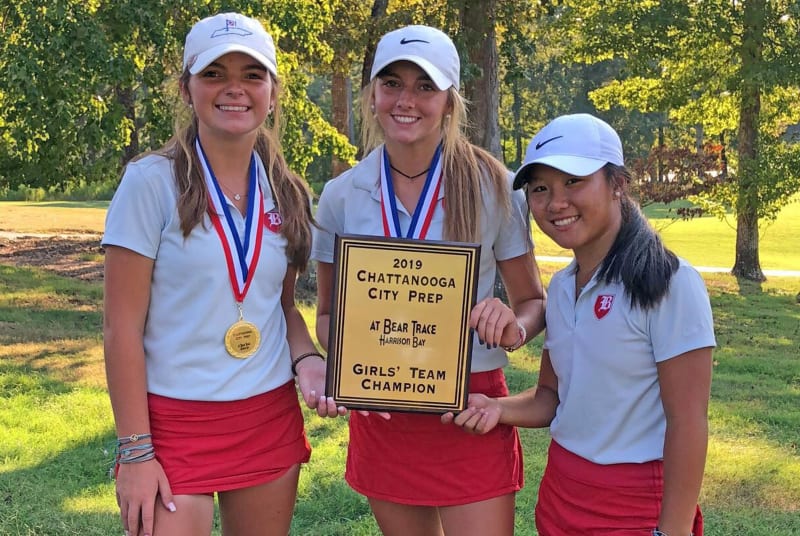 Shamblin, whose round included an eagle on the par-5 12th hole, told the Chattanooga Times Free Press, "To win a tournament like this boosts your confidence for the bigger postseason tournaments to come later this season. It was a lot of fun to play with my teammates and friends. I stayed focused today and had a great time."
The Baylor boys tied McCallie for second with a 298 total, seven strokes off the pace set by champion Signal Mountain at 291. Brett Cooper led the Raiders with an even-par round of 72, Matt Tanrudee shot 74, and Nathan Webb, Demi di Matteo, and Sheldon McKnight all had rounds of 76.